Buildings & Energy
We aspire to build and maintain a campus where community members can thrive in sustainable and healthy surroundings and model renewable energy and efficient operations performance across our campus energy systems.
Cornell has rapidly advanced low-carbon energy solutions and green building advancements. Our policy is to build high-performing, energy efficient buildings at LEED Silver certification or higher that help us meet our carbon neutrality goal. From solar farms to poop-to-power farming systems, Cornell has a forward-thinking past and has set a high bar for the future of its facilities' operation and power.  
Explore our solar farms, Energy Conservation Initiative, the award-winning Lake Source Cooling plant, plans for Earth Source Heat, and long-term goals of carbon neutrality and 100% renewable energy.  Learn more about the  20+ green buildings, standards for green cleaning, and sustainability and low-carbon planning in our design, construction, and renovation standards.
 
---
Explore Programs and Initiatives
Our campus is home to 20+ green buildings, including five LEED Platinum buildings.  Browse a map of buildings and details about each site's sustainable design features.
Building & Construction Standards
Our standards include LEED Silver, gender-neutral bathrooms, energy efficiency, and more. Our building and design policies advance sustainable construction and maintenance, and healthy spaces where people can thrive.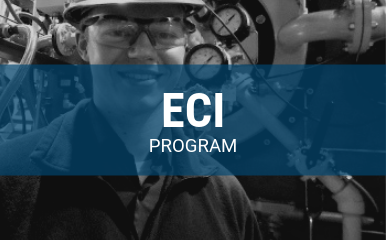 Energy Conservation Initiative
Through retrofits, replacements and weatherization projects across campus, the Energy Conservation Initiative (ECI) has been successfully reducing energy consumption and facilitating energy reduction since 1985.
Cornell Building Care uses the safest and most sustainable cleaning products available to protect and maximize the health of both our people and planet.
With multiple solar farms, a hydroplant, on-site solar, and other systems in place, learn how we are approaching our goal of powering the campus with renewable energy here.
The Combined Heat and Power Plant at Cornell uses a District Energy system and state-of-the-art energy efficiency to provide reliable power to the campus. The current system replaced coal.
Lake Source Cooling uses the naturally cold waters of Cayuga Lake to provide the campus with renewable cooling power.  LSC has been in operation since 2000.
Earth Source Heat is a proposed innovative geothermal system that would use earth's internal heat to warm our campus for carbon neutrality.