Nature Rx
As the first Rx college program, Nature Rx gets students out in nature for healing.  The natural world around us is a living laboratory that allows us to self-reflect, connect with others, and thrive. Nature Rx @Cornell is a dynamic and growing movement, represented by numerous individuals and units at the university who have come together with a shared passion for the ways in which the natural beauty of our campus can positively impact every person's well-being.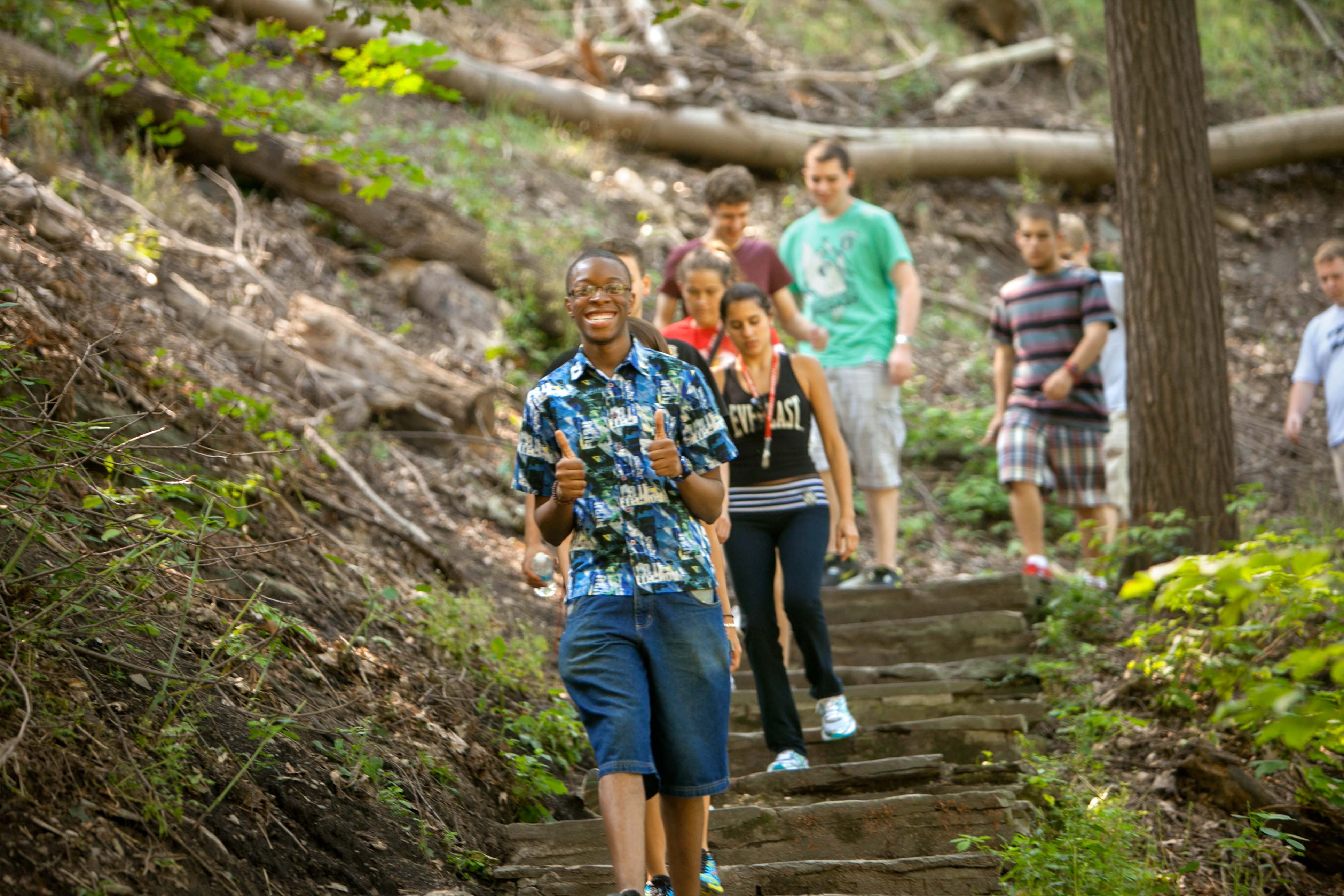 Nature Rx & Sustainability
Multiple studies have concluded that spending even a few hours each week in nature can improve mood, cognitive ability, alertness, ability to concentrate, social connection, and overall sense of well-being. All students would benefit from spending even a few hours each week exploring the great natural beauty of the Cornell campus.
Nature Rx Resources at Cornell University
Inspiring people – through cultivation, conservation, and education – to understand, appreciate, and nurture plants and the cultures they sustain.
Developing teamwork, leadership, and growth through outdoor experience.
COC aims to offer an environment where members can learn and develop outdoor skills and gain leadership experience while enjoying outdoor activities with friends.
Cultivating an awareness, appreciation, and responsibility for the natural world through outdoor and environmental education.
A nonprofit organization with the mission to preserve wild lands and enjoy nature through hiking, trail scouting, and trail maintenance.
A 5.5-mile multi-use trail that connects Ithaca's two most popular waterfront destinations: Stewart Park and Cass Park.
Protecting forests, farmlands, gorges, and shorelines in the Finger Lakes region of New York. FLLT has saved over 21,000 acres by creating public nature preserves and helping landowners conserve their properties.
Inspiring, promoting, and sustaining youth and community stewardship of the natural environment through garden-based learning and discovery.
Connecting people with trails through search categories, maps, and more.
Spanning nearly 1,000 miles, the Finger Lakes Trail is the longest continuous footpath in New York State and connects to other footpaths in the U.S.
Discover any hiking trail in New York State for every level. Plan your trip, find places to stay, and enjoy the beauty of nature.
A nonprofit organization whose mission is to decrease the burden of chronic disease, increase health and happiness, and foster environmental stewardship, by virtue of prescribing Nature during the routine delivery of healthcare.