Living Laboratory Campus
Our living laboratory harnesses campus systems as operations for sustainable improvement, utilizes our community for behavior change research to accelerate the adoption of a sustainable culture, and opens campus resources and data for teaching and research. 
What is a living laboratory for sustainability?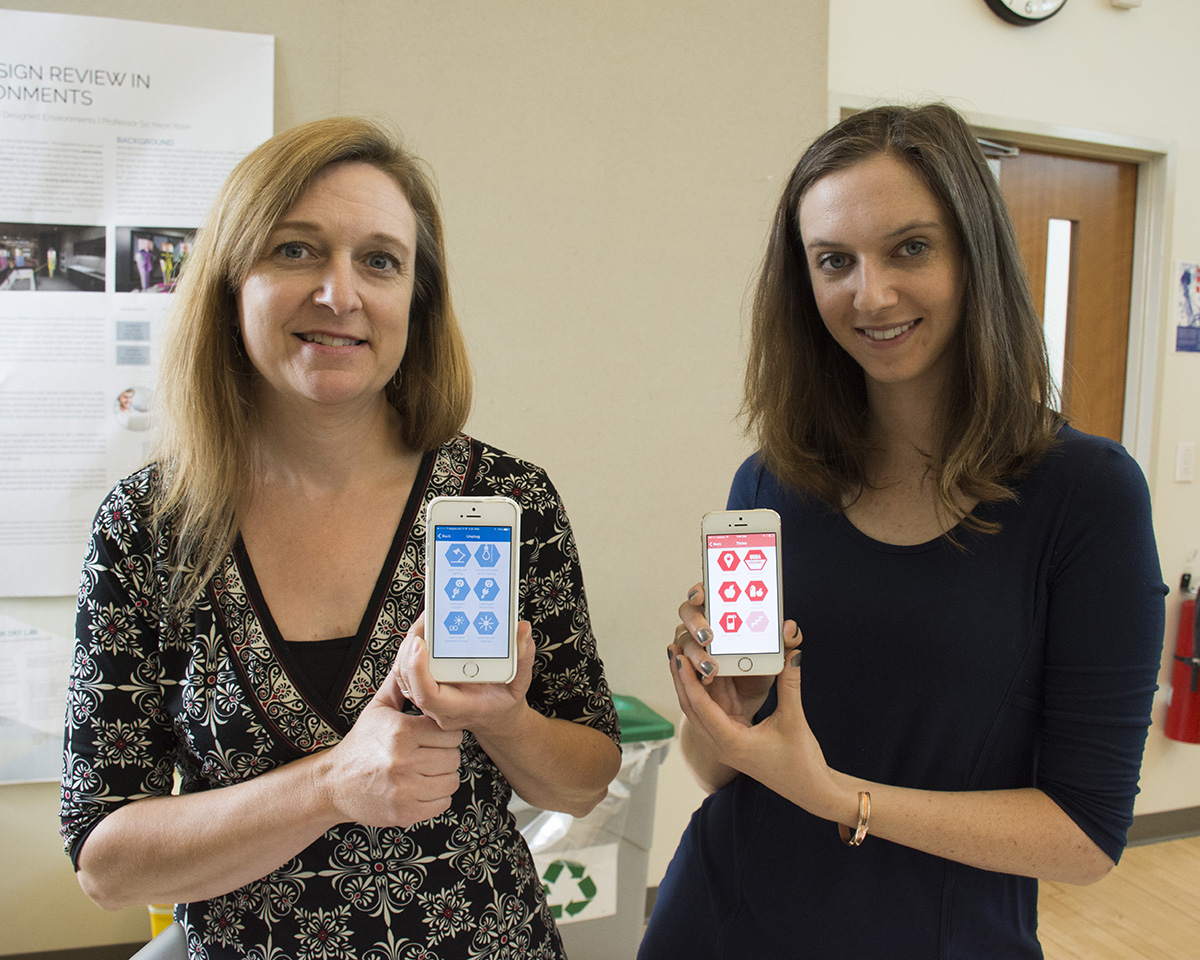 Our approach to creating a sustainable campus includes the idea that our campus and community are spaces for sustainability improvement, and applied research.  By using our campus and community to study and implement sustainability solutions, Cornell is harnessing our resources to advance solutions that improve our campus, region, and world.  
Our campus envisioned as a living laboratory is one with a "revolving door" between research, the classroom, and campus systems.  Our campus - including it's buildings, energy, water, waste, grounds, people and transit - are systems for the exploration and demonstration of new solutions when utilized as a living laboratory for sustainability.
Why this approach?
When we harness new ideas for our own operations, and open our campus systems to study and exploration, we both rapidly improve our own facilities and shorten the time for major advancements necessary for a sustainable world. 
Outcomes from a living laboratory approach:
Campus Improvement
Our campus - including buildings, energy, water, waste, grounds, and transit - are systems for exploration and demonstration of new solutions. By creating a 'revolving door' between new ideas and implementation, we harness cutting-edge research to improve our infrastructure and reduce our carbon footprint. And, when we open the doors of the campus to faculty and students for study, research, and improvement, we provide experiential learning opportunities using real-world systems.

Behavior Change 
Like buildings, human behavior is also be a laboratory for sustainability improvement.  How can we harness communication, information exchange, or behavioral science to create a culture of sustainability? Cornell researchers are seeking to understand how people interact with waste, energy, and climate change information right here on campus to inform better ways of creating sustainable systems, and to improve human health and well-being.

Campus Study
Cornell has over 300+ sustainability sites on our campus.  Our solar farms have open data-platforms to study real-time data, and campus community members can tour and work with staff in the Central Energy Plant, water filtration plant, and more.  By using real-world systems for course study and projects, our students and staff can learn about sustainability innovation on our campus and help improve our systems in real time.
---

Living Laboratory Resources
 
Ready to get started on a project of your own?  Living laboratory projects include research which uses campus facilities, research or study which improves the campus, or use of campus systems to enhance teaching.  

 
Faculty, staff, and students are contributing to research with a global impact in areas like advancing green building, geothermal energy, lifecycle waste assessment, human wellbeing, and more. 
With over 730+ sustainability courses offered on campus in every unit and department, find your passion with through course opportunities.
Explore the plan for opportunities to help Cornell reach neutrality through research, teaching, and more.
Arrange for your class, department, or unit to tour sustainability sites on campus such as the Central Energy Plant, our solar farms, and more.
---

Example Living Laboratory Projects
 
Sustainability Living Lab Class 
Cornell's Leadership for Campus Sustainability class is a 3 credit service-learning course to develop leadership and peer education skills while improving campus sustainability in the residence halls. 
 
Green Buildings
A class in the College of Human Ecology, DEA 6250 (Human Dimensions of Sustainable Buildings), conducted group projects focusing on Existing Building Operations and Maintenance (EBOM) Policy & Stakeholder Engagement for Cornell's Climate Action Plan. There were five groups that looked at different scopes and options for potential EBOM policies.
 
Food Waste
Dining sustainability student staff in partnership with faculty and staff have been researching the food waste habits of students and designing interventions to reduce food waste.
 
Food Choices
Applied Economics faculty and students as part of the Cornell Food and Brand Lab have been studying the food choices of students in the cafeterias to enhance our understanding of the psychology of food choices in cafeterias.
 
Dining & Food Purchases
Undergraduate students are examining the sustainability of Cornell's food purchases by inputting data into the Real Food Calculator.
 
Solar Sheep
Cornell's Solar Farms are maintained in part by a local farming business which loans its sheep out to mow the grasslands underneath panels.  Research shows solar arrays provide ideal grazing habitat for sheep, and this method allows the campus to eliminate fossil fuel use from grounds' upkeep at the sites.
Sustainable Landscapes Trail
Cornell's Urban Horticulture Institute faculty and students study plant selection and site restoration/modification techniques to create resilient urban ecosystems. They have created more than 25 demonstration gardens which now comprise the Sustainable Landscapes Trail.
 
Campus Compost Research
The Cornell Waste Management Institute and Farm Services use Cornell's composting facility for ongoing research and teaching collaborations on agricultural waste management and composting. 
 
Social Inequalities
Prof. Kelly Musick, Sociology has students engage with institutional data on first generation or low income students and the Cornell experience. Prof. Troy Richardson's Intergroup Dialogue class has small groups of students design and carry out interventions with campus or community partners based around the theme of their dialogue sections—race, sexuality, gender, religion, ability, or socio-economic class. 
 
Improving Work Life Balance
Research on the benefits of flex place and time are being conducted on campus in partnership with the Office of Workplace Diversity and Inclusion and the School of Industrial and Labor Relations. This research has been used to improve Cornell's flex program.
 
Green Revolving Loan Fund
Our student-run Green Revolving Fund invests in energy conservation projects and captures energy cost savings for reinvestment. Its first sponsored project is the replacement of steam pipe insulation in Sage Hall.