Biking
Cornell supports cycling as a sustainable means of commuting to and from campus as well as an excellent means for transportation within the campus itself.
The demand for bikes that help students travel around campus has been increasing in recent years, and the University has responded accordingly by taking an active role in ensuring a transportation system that is safe and accommodating for cyclists. This includes elements such as a system of marked bike lanes, pedestrian-shared paths, and dismount zones. There are several student biking organizations at Cornell including Big Red Bikes, the organization responsible for Cornell's bike sharing program, and The Cornell Cycling Team, which is available for students who are interested in racing. In addition, the Cornell Outdoor Education Program offers biking courses for our students, and Cornell's Bicycle and Pedestrian Traffic Safety Committee meets regularly to address issues related to improving the biking environment on our campus.
Bicycle & Pedestrian Safety Committee
This committee meets monthly, covering issues pertaining to improving the cycling and walking environment on campus. Comprised primarily of staff from Transportation Services, Environmental Health and Safety, Police, Planning and the Judicial Administrator's office. Interested students and staff participate. If you would like to get involved, please send an email.
Bikes on the Bus
TCAT Buses
Tompkins Consolidated Area Transit (TCAT) offers service to our campus as well as service covering the greater Ithaca area with buses that feature bike racks – a great resource for our students, faculty, and staff.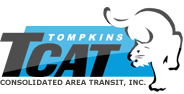 Bikesharing on Campus
Lime is now our community bikeshare resource. You can ride a Lime bike anywhere on Campus or in town. Cornell Big Red Bikes are still around, but their focus has since shifted to bike advocacy.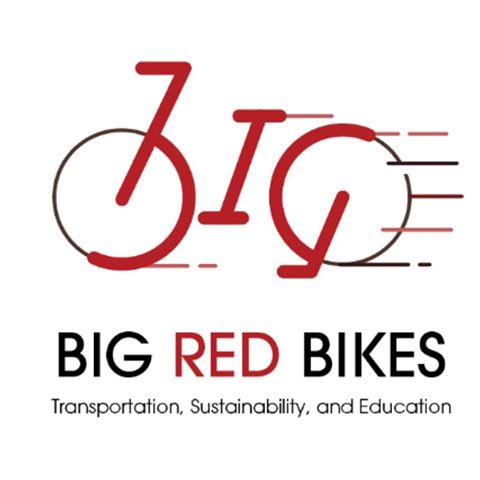 Lime Do's & Don'ts
How to ride dock-free bikes
Follow helmet laws. Find information about New York State helmet laws here.

Park properly by curbside. This means ideally finding a grassy spot in between the street and sidewalk. Take advantage of the kickstand and let others park their non-free standing bikes at the bike rack.

Do a pre-ride safety check. Brakes work? Gears work? Tires full? Got a light in case you need it?

Apply brakes to slow down and stop.

Be mindful of road obstructions. Potholes can be annoying for cars and down right dangerous for bikes.

Always follow traffic laws. That includes coming to a full and complete stop at stop signs and red lights.
Continue reading about hand signals and other ways to be safe on a Lime.