Cornell is privileged in its proximity to such diverse habitats and forests. From Arnot to Harford to Mount Pleasant, our forests provide a place for us to carry out our mission of Teaching, Extension, and Research. Not only do our forests provide vital information on carbon sequestration, but they are also critical to our CAP Action Goals.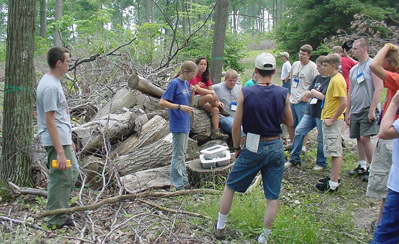 Arnot Teaching and Research Forest
Arnot Teaching and Research Forest features a plethora of different habitats across its 4,200 acres, including open land, ponds, a sugarbush (for maple sugaring), as well as several species of pine.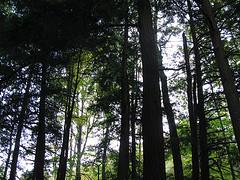 The Arnot Forest is a resource for the College of Agriculture and Life Sciences, supporting student education, extension education, and facilitating learning in sustainable agriculture, environmental stewardship, safe and secure food supplies, and economic vitality.
Arnot Forest is unique across departmental facilities in that it integrates all programs across teaching, research, and extension functions amongst students, educators, landowners, and managers. Program participants learn how to make more informed, sustainable decisions when it comes to conservation and natural resource management.
Mount Pleasant
The forested natural area and agricultural lands on Mount Pleasant form a large, contiguous parcel with a broad range of habitats. The area includes forested stands of great age and very high quality. The open fields and shrub thickets contribute to the diversity of species and habitat. Management of Mount Pleasant is divided among several Cornell units, including Cornell Botanic Gardens, the Department of Athletics and Physical Education, and the College of Agriculture and Life Sciences.
Cornell Botanic Gardens
Cornell Botanic Gardens boast more than 3,400 acres of preserves, from Fall Creek and Cascadilla gorges and Beebe Lake – the very icons of Cornell – to remote hilltops of old-growth forest and quiet wildflower-strewn ferns that rarely see a human visitor. The Natural Areas of Cornell Botanic Gardens include Mount Pleasant as well as Fischer Old-Growth Forest.
Ithaca Tompkins Regional Airport
Harford