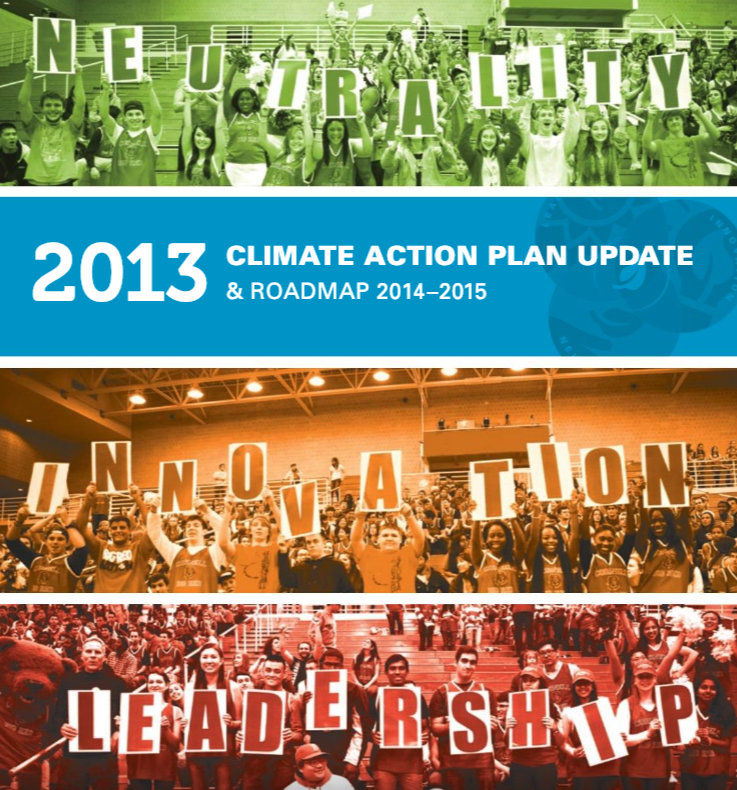 Planning for Carbon Neutrality by 2035
The Climate Action Plan is Cornell's overarching plan for carbon neutrality for campus operations, the advancement of a living laboratory for climate research and teaching, and global solutions for a low-carbon future. 
By demonstrating scalable low-carbon solutions on campus, advancing climate literacy and research initiatives, and accelerating impact through collaborative partnerships locally and globally, we can make a difference.  Learn more about the plan's history and outline here, or jump to Explore Plan Actions to see Cornell's current priorities.
Explore : Key Documents | Why Carbon Neutrality | History of Climate Action | About the Plan  | Key Facts | Related Goals | Greenhouse Gas Inventory
 
Progress to Neutrality
As of the most recent greenhouse gas inventory, Cornell has reduced emissions 36% from our 2008 baseline, and 50% when compared to 1990 emission levels.  Explore progress from this year and previous years in our annual Greenhouse Gas Inventory which includes detailed data on reductions achieved across campus.

Key Plan Documents
The 2013 Climate Action Plan Update - commonly referred to as the 2013 Roadmap - can be considered the most recent comprehensive document and is a good place to begin to understand the University's strategy to achieve carbon neutrality goals. Subsequent reports such as Options for a Carbon Neutral Campus have focused on creating plans or research implementation strategies for specific aspects of the CAP, but have not substantially altered the initial strategy outlined in the 2009 original plan or 2013 update.
In 2014, Cornell University moved to updating the Climate Action Plan as a "living document" online.  See Explore Plan Actions for recent updates to the plan, and tactics and strategy. 
Published: December 2013
Most recent comprehensive print update to the CAP. Developed by the Campus Sustainability Office and President's Sustainable Campus Committee (PSCC).
Published: October 2016
Technical and financial analysis of solutions to power & heat the Ithaca campus to meet the goal of carbon neutrality by 2035. 
Published: June 2014
Examined new climate science and recommended accelerating the carbon neutrality date from 2050 to 2035, then adopted by the administration.
Published: January 2012
Summary of the 2011 Climate Action Plan update.
Original Climate Action Plan 2009 (PDF)
Published:  September 2009
After President Skorton committed the institution to carbon neutrality in 2007, the first comprehensive action plan was released in 2009.
How can I get involved? The best way to support Cornell's progress to carbon neutrality is to read the reports below, join a club or sustainability team, and look for ways to reduce emissions or improve sustainability where you live and work. 
---
Cornell is a member of several national and global partnerships to advance climate leadership. Learn more on our Partnerships page.